Lux Laundry, established in 2021 is the Lehigh Valleys number one rated towel laundry service. Providing its customers with low cost towel cleaning service with efficient prices and top-quality work. There employees have mastered the art of washing high quality towels.
Using just the right measurement of soaps and adding a little love and care, you can guarantee your high quality towels will come back clean and fresh, every time. Your towel laundry will be in good hands at Lux Laundry Service. While providing the best towel cleaning service in the valley.
We are a business you can trust with a reputable background. We are here to save you time and help you save money with our towel cleaning service.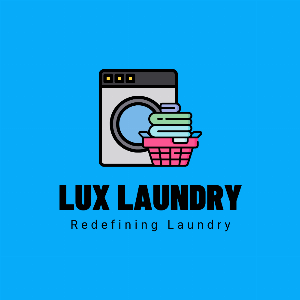 What We Offer
Free Pick Up
Free pick up and delivery towel laundry service. Thats right! Free. Let us save you time by picking up your dirty towels, linens and shop towels. We will come to your home and pick up whatever you need washed and return them clean, folded and fresh. The pick up and delivery shop towels is at no additional cost. Your clean towels will thank you.
Save Time
You schedule when you want your towel laundry service to be picked up using our mobile phone or computer! Save yourself time by conveniently scheduling a time that works best for you. It's easy! Just pick a time, and we will come! No more middle of the day trips to the laundry mat. Spend more time at spas and restaurants. Enjoy your day off. Let us handle it!
Professionally Cleaned
Top notch expertise. Lux Laundry service employees are dedicated to their craft and believe in high quality customer service. It's important to us to adhere to what the customers need and expect, and we will always do our best to ensure your clean towels are met.
Pay With Mobile Phone or Computer
Pay online in seconds! We offer a very convenient website that allows you to pay for your laundry with ease. Want fresh towels? No problem! Schedule on your mobile phone or computer when you want us to pick them up and pay right from there. Easy peasy!
Open 7 Days A Week
Got a grease stain on your church cloths this Sunday? It's fine! We are open 7 days a week for your convenience, and we are at your disposal. Providing you with top quality cleaning and service whenever you need.
Competitive Prices
Save yourself some money by choosing our business. Lux Laundry towel laundry service only charges $1.75 per pound. Whether you have a lot of shop towels or not we will pick it up at your request. The total cost will always be $1.75 per pound.
Convenient Location
Located on 411 Front Street in beautiful Catasauqua Pennsylvania. There is plenty of parking and things to do while you visit. Don't be a stranger! Come by and say hello!
No Shortage Of Machines
Lux Laundry service provides its customers with only the best machines at the best costs. With high customer demands and lots of bulk coming in we needed to make sure we had enough machines to handle the load.
Lux Laundry service has 34 machines total, so there is no shortage around here. Bring in your napkins, uniforms, towels, linens and clothes. We have a supply of machines that can handle it all.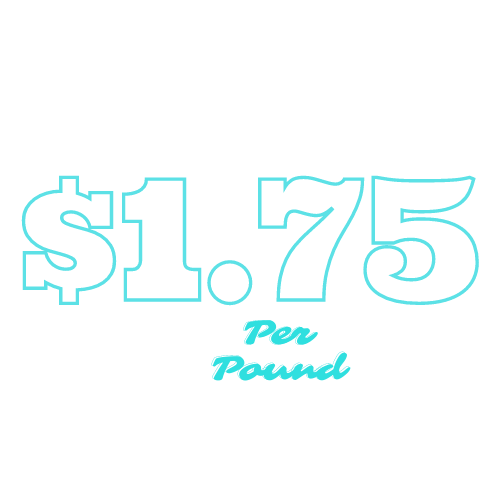 FAQ
Do I have to separate lights and darks?
No way! That is our job. All you have to do is click, pay and leave it. We will handle the rest.
What days do you pick up and deliver?
Everyday! Lux Laundry service is open 7 days a week for your convenience.
What if I want my cloths washed with my own detergent?
Thats fine! Make sure you seal the desired detergent, protecting your cloths during travel and place it into the bag along with any other instructions. We will be happy to use it! Keep in mind the cost for the towel service will remain the same.
Do I have to be home for pickups and deliveries?
Nope! Just schedule a time for us to come, click and pay, and leave it outside. We will return your cloths clean and dry, complete with everything folded to perfection. Go enjoy the day!
Do I need to put my laundry in a laundry bag?
No. You can place your cloths in any bag you want. Just make sure it is closed at the top.
Can you hand wash my clothing?
If you have a delicate fabric our recommendation will be to use a dry-cleaning service. Currently we do not offer hand washing at this time.
What if it's raining when my clothes are returned?
Have no fear! Your cloths will be returned in a weatherproof sealed bag. Nice and dry.
What kind of detergent do you use?
We use Tide detergent. It's been around since 1949 and it has 10x the cleaning power than its competitors. It's a great product and we stand by it.
Do you offer a hypoallergenic detergent option?
Yes! We offer Tide dye free and hypoallergenic detergent. This can be purchased in house.
What's included with the pick up and delivery?
Free pick up and delivery. Thats right, absolutely free!
Includes laundry detergent, fabric softener and bleach.
Wash/Dry and folded.
Get your laundry delivered back to you within 24 hours.
Conclusion
Lux laundry takes pride in our work ethic and customer service. We are a company that believes in giving the customers freedom of choice. You have the freedom to pick and choose what time works best for you. What works best with your schedule. Convenience
is key in this busy world, and we understand your needs.
With a user-friendly way to book online it has never been easier and more convenient to get your laundry done. We are happy to serve you and if you have any other questions about other services contact us at 484-523-8906.